Bulgaria: A Street in a New District of Varna Collapsed
Send to Kindle
@BNT
A street in the rebuilt Varna district of the Monument to the Bulgarian-Soviet Friendship (the so-called "Zheraven Vrah") collapsed after an accident on the main water supply to the resorts late last night. The nearby "Vasil Levski" boulevard turned into a river, and the underpass on which the traffic diverges to "Knyaz Boris I" boulevard (the road to Golden Sands) was blocked.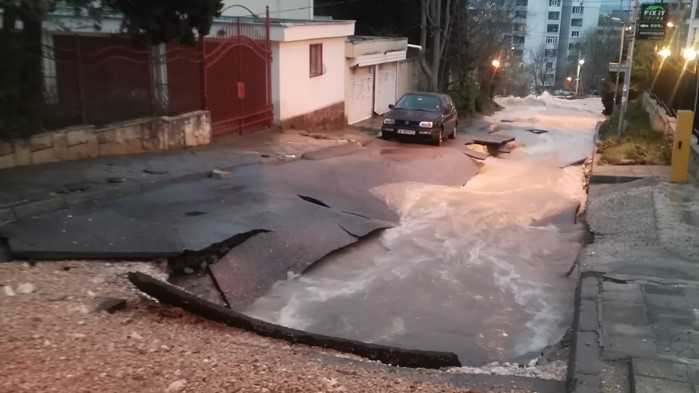 The crater that formed on "Peter Skorchev" street is about 2 meters deep and approximately the same in diameter. The rupture of the water main and the rush of water caused large chunks of asphalt to break away and landslides of earth and gravel.
The clean-up, despite the rain in the city, continued throughout the night. There is no restriction for cars and buses of public transport. On Wednesday morning, only the underpass to the nearby Sports School remains closed. There, the cleaning of accumulated deposits will be during the day.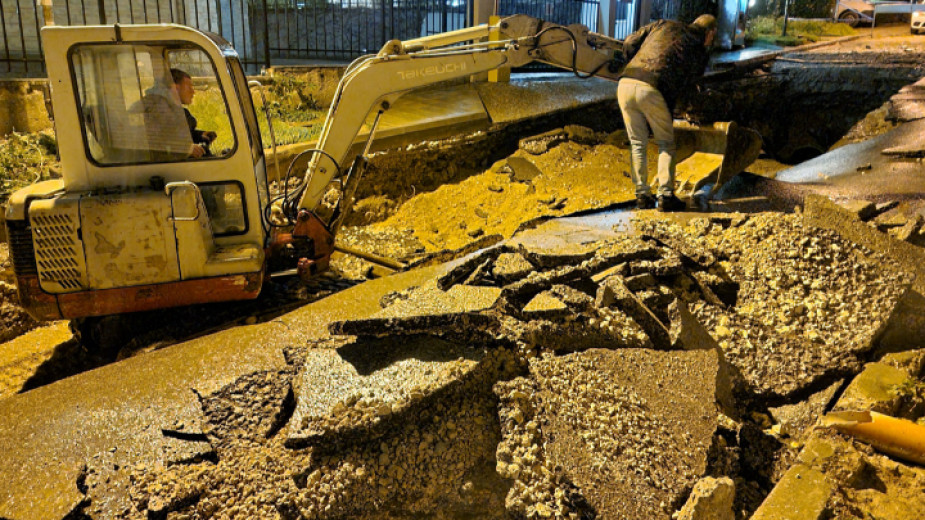 The broken pipe provides drinking water to several areas - the "Briz" neighborhoods and the areas around and after the area known as the "Pochivka" area - "Trakata", "Manastirski rid" and "Evksinograd". Hundreds of new co-ops and hotels have sprung up there in the last 15-20 years, turning former cottage areas and localities into new neighborhoods with street width issues, massive redevelopment and infrastructure deficits.
Due to the accident, the water supply has been redirected to the old water supply, reports Varna Waterworks. From Tuesday evening, an extraordinary headquarters is also meeting in Varna
Follow Novinite.com on Twitter and Facebook
Write to us at editors@novinite.com
Информирайте се на Български - Novinite.bg
We need your support so Novinite.com can keep delivering news and information about Bulgaria! Thank you!
Incidents
» Be a reporter: Write and send your article