Bulgarian European Commissioner together with Children distributed Martenitsi in the European Commission
Send to Kindle
Mariya Gabriel @BNT
The Bulgarian European Commissioner Mariya Gabriel together with children from the Bulgarian section of the European School in Brussels handed out martenitsi this morning at the entrance of the European Commission in Brussels.
After a hiatus during the covid pandemic, this year the tradition was resumed. Dressed in Bulgarian costumes, Laura and Maxim explained in French and English what the symbolism of the martenitsi is.
It turned out that the employees of the European Commission are already well aware of the beautiful Bulgarian tradition and associate it with the beginning of spring and good mood. The martenitsi for the European Commissioners and the employees of the institution were made in Shtrklevo village, Ruse region.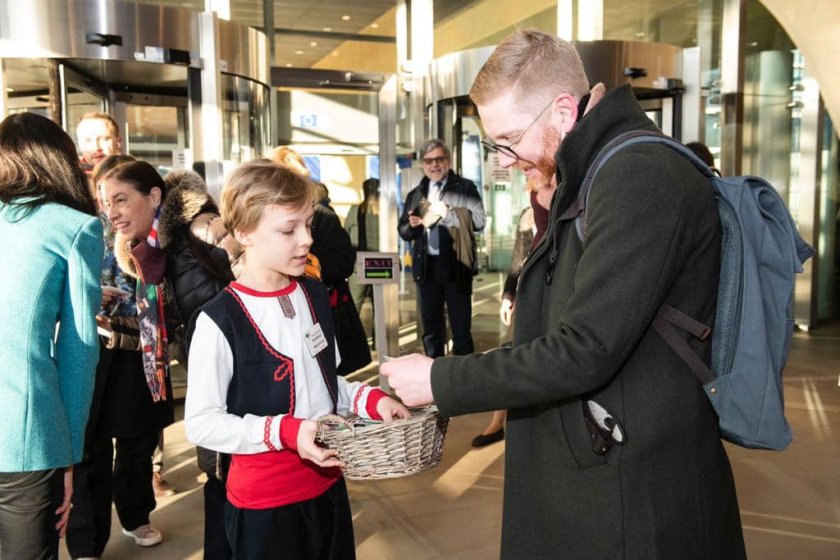 Follow Novinite.com on Twitter and Facebook
Write to us at editors@novinite.com
Информирайте се на Български - Novinite.bg
/BNT
We need your support so Novinite.com can keep delivering news and information about Bulgaria! Thank you!
EU
» Be a reporter: Write and send your article