Russians in Bulgaria Donate Jeeps for Ukraine
Society
|
January 19, 2023, Thursday // 09:58
Send to Kindle
@Nova
Russians who fled to Bulgaria donated jeeps to a Ukrainian non-governmental organization.
The three vehicles will be used in the war against Russia, said Flora Akhmetova from the organization.
"This is the contribution of Russian citizens to Ukraine's victory over Putin's criminal regime, which seized state power in Russia," Akhmetova pointed out.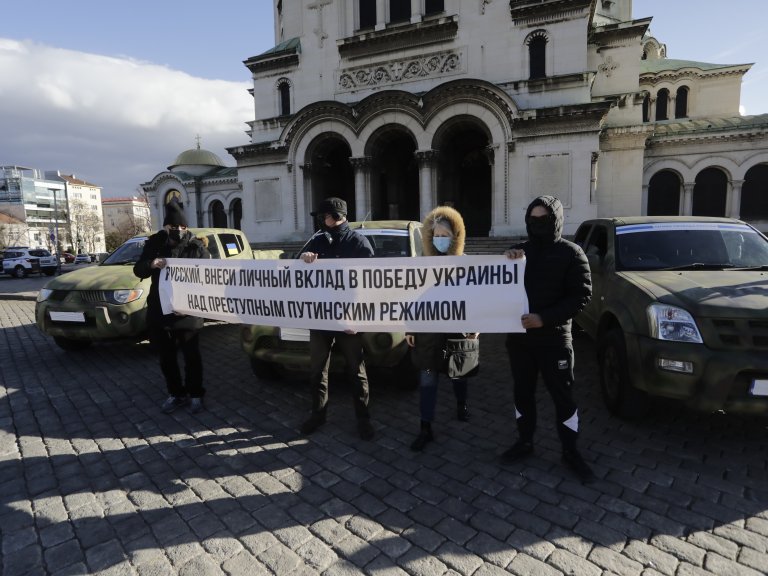 Three jeeps will be sent to Ukraine and will be used by the combat units of the territorial defense, which are also made up of Russian citizens, said Vitaly Olenychuk of the non-governmental organization "Victory 17"(Перемога 17).
The organization reported that the cars for the armed forces of Ukraine are intended for the "Free Russia" legion. Another, fourth car has already been sent to Ukraine, Flora from the association explained to journalists.
"Fighters from the Legion are waiting for these cars. We have a lot of experience in bringing them, we have already brought more than a hundred cars since the beginning of the war. Every two or three days another car comes there, mainly from Latvia. This here is the second convoy from Bulgaria", said Olenychuk, quoted by BTA.
Follow Novinite.com on Twitter and Facebook
Write to us at editors@novinite.com
Информирайте се на Български - Novinite.bg
/Mediapool
We need your support so Novinite.com can keep delivering news and information about Bulgaria! Thank you!
Society
» Be a reporter: Write and send your article