The New Ukrainian Ambassador to Bulgaria presented her Credentials
Send to Kindle
@BTA
The new ambassador of Ukraine to Bulgaria - Olesya Ilashuk, who caused more than mixed reactions, criticized for her lack of diplomatic experience, presented her credentials to Bulgarian President Rumen Radev.
At the end of last year, the media in Kyiv came out with a number of critical publications about the new ambassador. "Европейска правда" came out with the headline that she is "a sexologist with no experience in diplomacy".
The publication notes that in the past Olesya Ilashuk presented herself as a "clinical psychologist, systemic family therapist, gestalt therapist, sexologist-consultant" as well as a "specialist in the processing of precious stones."
The Ukrainian Foreign Ministry responded to the media in Kyiv that Ilashuk holds a diploma with honors in Local Studies from the Department of International Relations at the Faculty of History, Political Science and International Relations of Chernivtsi National University. In addition, she was qualified as a specialist in international relations, a translator and fluent in English.
At some subsequent stage, there were versions that Ilashuk would not be sent to Bulgaria after all, but these assumptions were not justified.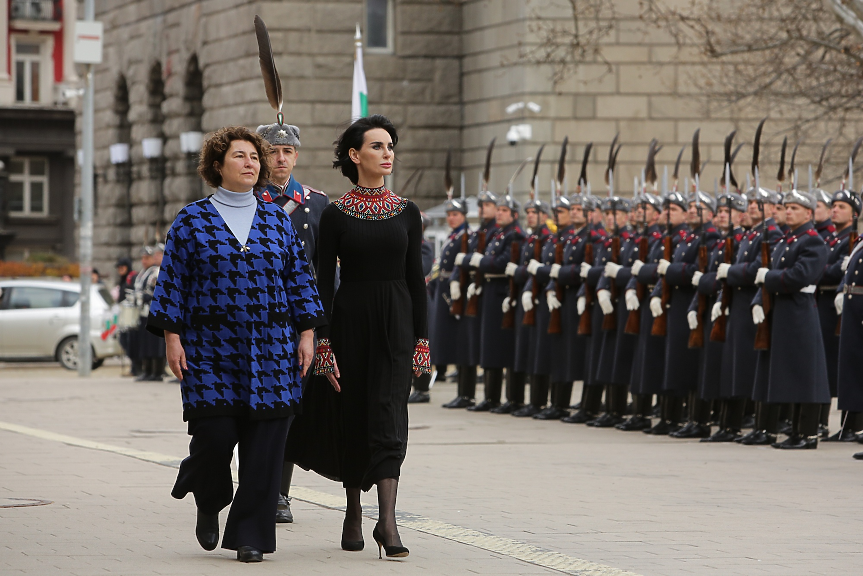 Yesterday the new ambassador made an address in Bulgarian. In it, she thanked for the help and support that Bulgaria gives to Ukraine, as well as for the attitude towards the tens of thousands of Ukrainian refugees who have settled in our country.
"Ukraine is grateful to Bulgaria for all-round political, economic, financial, humanitarian and military support," she said in her video address.
And added:
"We are also grateful for the help you provide to tens of thousands of Ukrainian families who have found temporary refuge in your country.
These gestures are a continuation of the long-standing friendly relations between our peoples.
Ever since the time of Kievan Rus-Ukraine.
From the time of the First Bulgarian Kingdom, when there was an active religious, spiritual and cultural exchange between us.
We are proud of the fact that thousands of Bulgarians found their home in the Ukrainian steppes in the eighteenth century.
We remember that during the Liberation (1877-1878) Ukrainian soldiers gave their lives for the freedom of Bulgaria.
And the Ukrainian people are collecting humanitarian and medical aid for your ancestors.
That is why it is my task and that of my diplomatic team to build on our common achievements."
Herro Mustafa's successor also presented his credentials today. The new US ambassador to Bulgaria is Kenneth Merten.
Before being nominated as ambassador to Bulgaria in June 2022, Merten led the US Embassy in Haiti as chargé d'affaires for six months. The US mission in Sofia announced yesterday that he has already arrived. Merten was also ambassador to Croatia.
He is considered a senior diplomat of the rank of "career minister" and served as Deputy Executive Secretary at the US State Department.
Merten's professional experience in Washington includes two assignments at the State Department's Operations Center, which is responsible for responding to emerging international emergencies, providing State Department leadership with up-to-date information on important events, and supporting the Secretary of State's day-to-day work and travel.
He also has experience as Principal Deputy Assistant Secretary in the Bureau of Global Talent Management, and previously served as Deputy Assistant Secretary in the Bureau of Western Hemisphere Affairs.
Follow Novinite.com on Twitter and Facebook
Write to us at editors@novinite.com
Информирайте се на Български - Novinite.bg
/ClubZ
We need your support so Novinite.com can keep delivering news and information about Bulgaria! Thank you!
Diplomacy
» Be a reporter: Write and send your article