More than 11,200 Dead from the Earthquakes in Turkey and Syria, Damascus asked for Help from the EU
World
|
February 8, 2023, Wednesday // 15:49
Send to Kindle
@Times of Israel
The victims of the earthquake in Turkey and Syria exceeded 11,200, reported AFP.
In Turkey, the dead are 8574, the wounded - about 40 thousand. In Syria, there are 2,662 dead, with the main impact of the natural disaster on the provinces of Aleppo, Latakia, Tartus and Hama, reported AFP. Earlier today, over 9,500 victims were announced in both countries.
Turkish President Recep Erdogan visited the areas most affected by the earthquake on Monday. The plane carrying the Turkish leader landed at the airport in the city of Kahramanmaras in the southeastern part of the country.
Erdogan is also expected to go to Hatay and Pazarcık, also devastated by the tremors, amid growing criticism of the authorities' inadequate response.
Many people claim that they have not yet received any help. There is no electricity or water in the collapsed cities.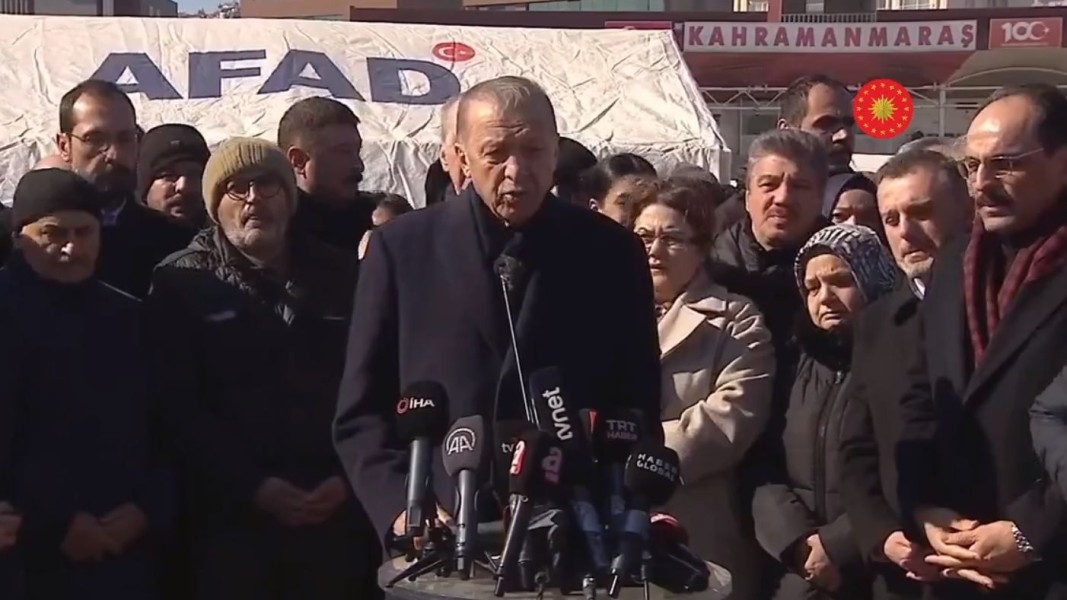 Syria asked for help from the EU to deal with the consequences of the earthquakes
The government of Syria has this morning requested assistance from the EU under the civil protection mechanism, announced the European Commissioner for Crisis Management Janez Lenarcic. Turkey - the other country seriously affected by the devastating earthquake, has asked for new help from the Community.
European Commissioner Lenarcic stated that the Commission has forwarded Syria's request to the member states and called on them to provide the assistance it requested. He rejected claims that European sanctions have affected humanitarian aid to the country:
"I categorically reject accusations that EU sanctions may have affected humanitarian aid. They have been imposed since 2011 in response to the Syrian regime's brutal repression against its own civilian population, including the use of chemical weapons . They are directed against the regime and those who support it, as well as against certain sectors of the economy that profit from it."
European Commissioner Lenarcic specified that the list of requests from Syria is long and clarified that they are asking for reinforcement of their rescue teams to search for people under the ruins, medicines, medical equipment and doctors, food. "We will make sure that this aid reaches the people who really need it," he promised.
This morning, Turkey asked for tents, blankets, heating supplies. So far, 20 member states and 3 countries associated with the EU Civil Protection Mechanism have provided it with 36 rescue and medical teams with a total of around 1,500 personnel and 1,000 rescue dogs.
Follow Novinite.com on Twitter and Facebook
Write to us at editors@novinite.com
Информирайте се на Български - Novinite.bg
/BNR
We need your support so Novinite.com can keep delivering news and information about Bulgaria! Thank you!
World
» Be a reporter: Write and send your article