Bulgaria sent Rescue Dogs after the Earthquakes in Turkey and Syria
Society
|
February 8, 2023, Wednesday // 10:51
Send to Kindle
@Nova
Already in the first hours after the earthquake, mountain rescuers from the rescue service of the Bulgarian Red Cross, together with specially trained dogs, left for Turkey to join the search for survivors.
There are 21 of these dogs in Bulgaria, 5 of them were sent to Turkey.
"These dogs are trained to sniff out people buried at a depth of up to 10 meters," explained Sergey Tsvetkov, head of the dog rescue group at the BRC.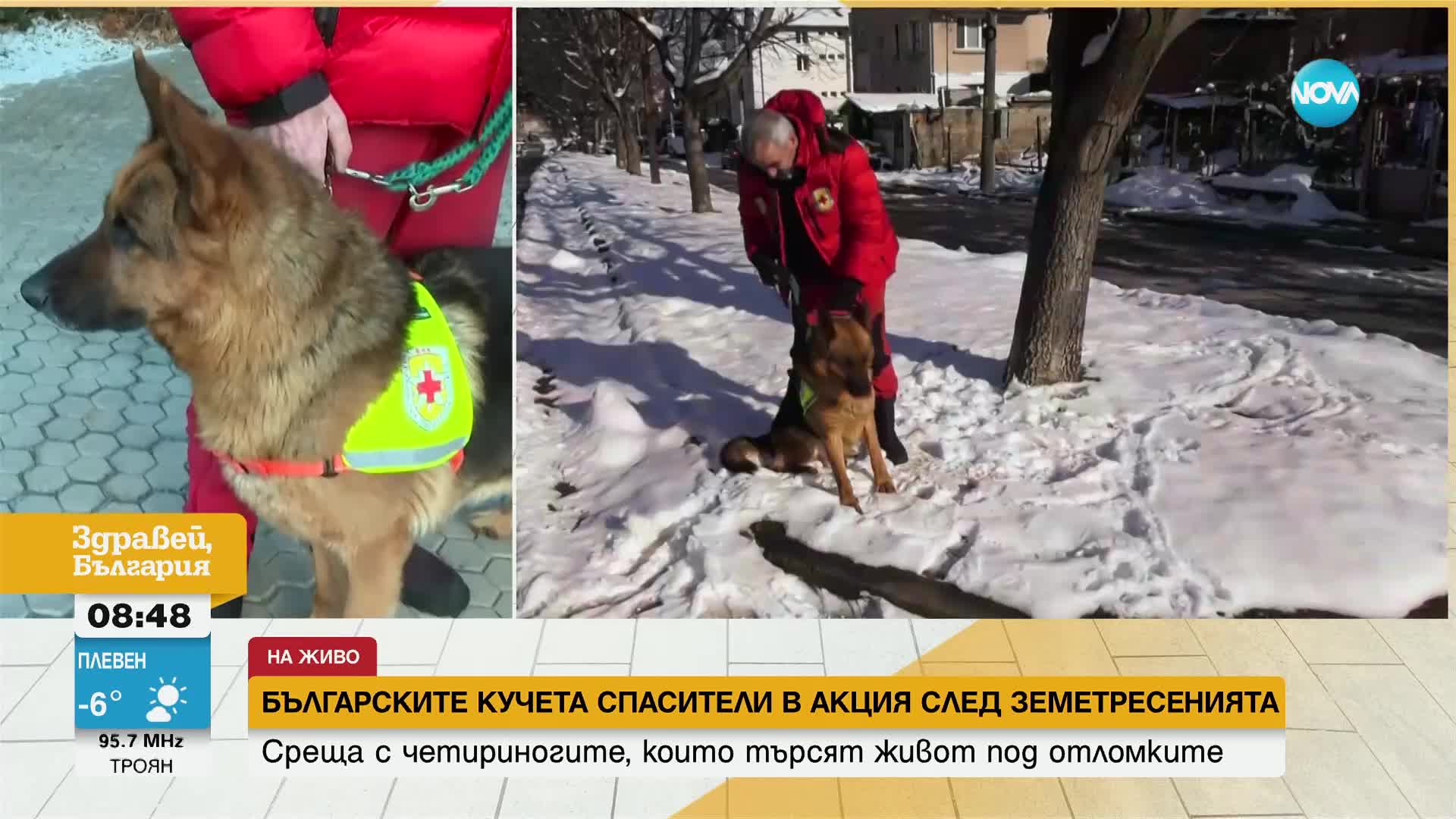 Dogs correspond only with their handler. In Bulgaria, the breeds that are used for rescue purposes are the German Shepherd, Belgian Shepherd, Border Collie and Labrador. The five dogs sent to Turkey are a Labrador, a German Shepherd and a Belgian Shepherd.
Follow Novinite.com on Twitter and Facebook
Write to us at editors@novinite.com
Информирайте се на Български - Novinite.bg
/Nova
We need your support so Novinite.com can keep delivering news and information about Bulgaria! Thank you!
Society
» Be a reporter: Write and send your article