151 Years since the birth of Gotse Delchev: Bulgarians are Blocked at the Border with North Macedonia for More than an Hour!
Politics
|
February 4, 2023, Saturday // 11:53
Send to Kindle
@BNT
For an hour now, about 30 cars with Bulgarians, who went to Skopje for the celebrations of the 151st anniversary of the birth of Gotse Delchev, cannot cross the "Deve Bair" border crossing and enter the Republic of North Macedonia.
People stand in the buffer zone between Gueshevo and Deve Bair checkpoints, waiting to be checked by the North Macedonian border authorities. They were told there was a problem with the system and had to wait on site.
The pilgrimage of the Bulgarian delegation to the mortal remains of Gotse Delchev in Skopje is postponed by one hour and will be held at 2 p.m.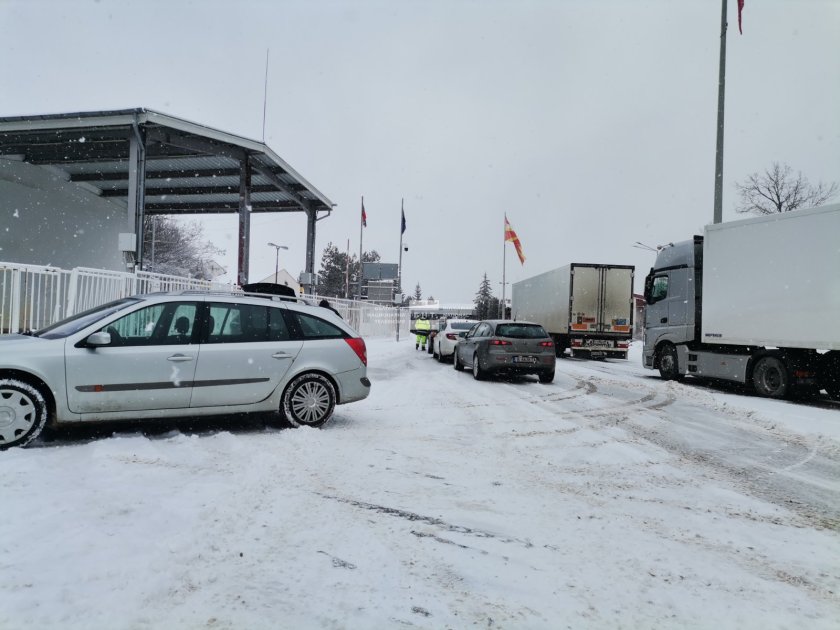 Today marks 151 years since the birth of Gotse Delchev - a great Bulgarian revolutionary and ideologue of the struggles for the liberation of Macedonia and Edirne regions.
The anniversary of Gotse Delchev is being celebrated in the Republic of North Macedonia under exceptional security measures.
Due to the tension between Bulgaria and the RSM in recent months, the authorities in Skopje have created an organization for the delegations of the rulers in Skopje, the opposition and those who came from Bulgaria to lay wreaths in front of the revolutionary without being detected.
On the Bulgarian side, Deputy Prime Minister Ivan Demerdzhiev, Health Minister Asen Medzhidiev, and our Ambassador in Skopje Angel Angelov will bow before the mortal remains of Gotse Delchev. Between 100 and 150 Bulgarians, organized by buses, are expected to arrive in the capital of North Macedonia. They will be escorted from the border to the steps of Skopje Kale.
Interior Minister Ivan Demerdzhiev confirmed that several Bulgarians were not allowed to cross the border. There is also a list of 14 persons, Bulgarian citizens, who have been banned from participating in the pilgrimage, because according to the RSM authorities, they will commit provocation and tension.
Shortly after 10 o'clock, the head of the MOC, Archbishop Stefan, held a memorial service in the presence of the President of North Macedonia Stevo Pendarovski, the Prime Minister Dimitar Kovacevski and members of the government.
At 11:30, the worship organized by the opposition party in the Republic of North Macedonia VMRO-DPMNE began. Party leader Hristijan Mickoski also arrived at the scene.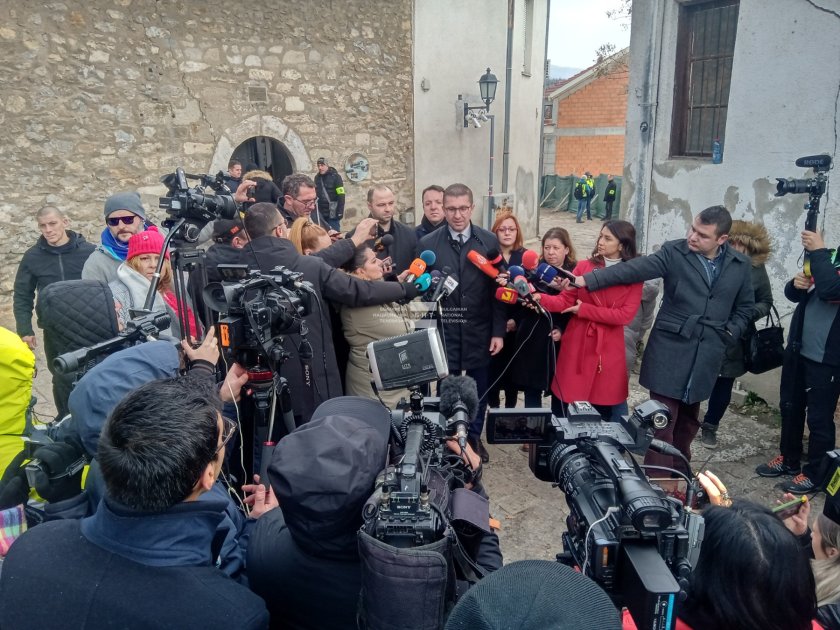 Traffic around the Church of Saint Spas from the church itself and the fortress to the intersection near the Museum of Holocaust Victims is closed. Special police forces are stationed at the checkpoints, where a transit regime is organized. A helicopter hovers over the site of the celebrations.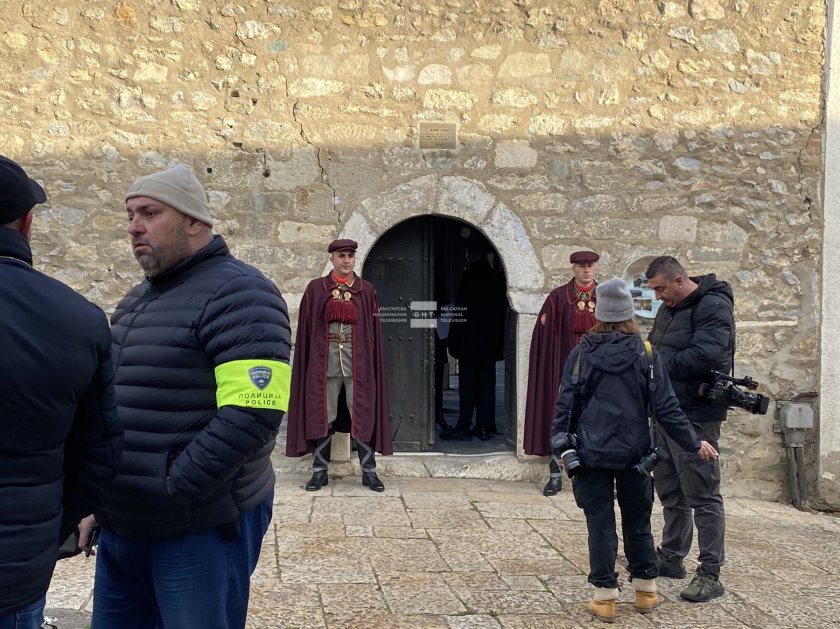 Follow Novinite.com on Twitter and Facebook
Write to us at editors@novinite.com
Информирайте се на Български - Novinite.bg
/BNT
We need your support so Novinite.com can keep delivering news and information about Bulgaria! Thank you!
Politics
» Be a reporter: Write and send your article