Bulgaria: Burgas ranks as the Twentieth-Best City for a Scenic Drive
Send to Kindle
Burgas @Pixabay
While many travelers prefer to navigate around foreign cities via public transport, hiring or bringing a vehicle on the trip is also a great way of getting around and allowing for exploration throughout brand-new locations.
Experiencing a new city from the comfort of the wheel grants travelers the ability to sample scenic routes often not available via bus or train. However, with so many amazing choices to be found in cities all around the world, it can be difficult to narrow down the options and choose a suitable destination.
DiscoverCars.com have completed a ranking of the best destinations for a scenic drive for the second year in a row. They did this by asking 156,455 of their customers to rate each location before averaging the results and ranking the cities accordingly.
The data revealed that the Bulgarian seaside city of Burgas (Bourgas) ranked as the twentieth-best city for a scenic drive. The destination received an average score of 8.7/10 making it a popular option among travelers.
Burgas, the beautiful Bulgarian city on the Black Sea coast, is home to natural attractions such as Lake Atanasovsko and Strandja Mountain, which can both be spotted while on a drive. It's no surprise that travelers love choosing the destination for their scenic route.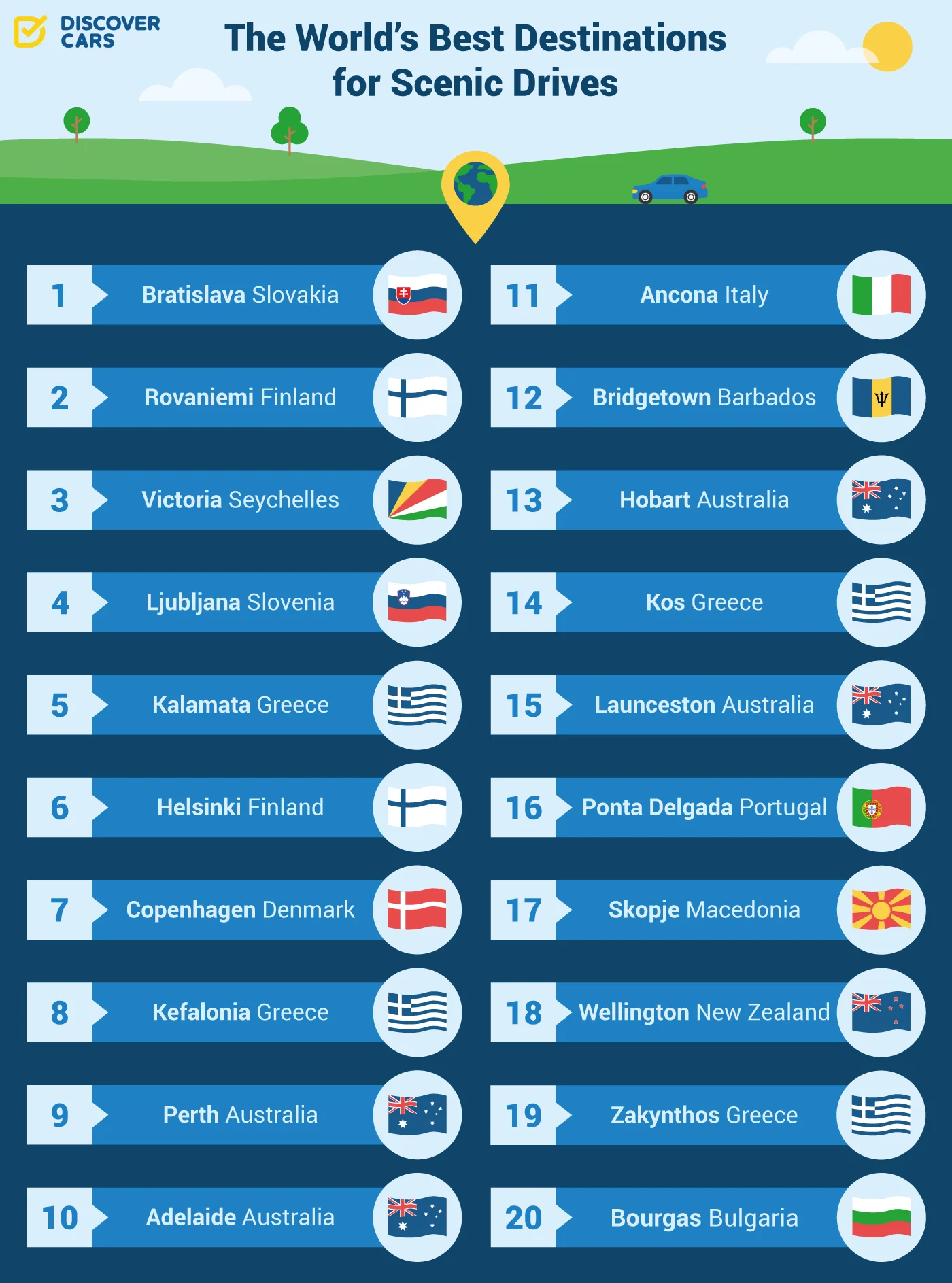 Found out more destinations perfect for a scenic drive in the full piece.
/DiscoverCars.com
Follow Novinite.com on Twitter and Facebook
Write to us at editors@novinite.com
Информирайте се на Български - Novinite.bg
We need your support so Novinite.com can keep delivering news and information about Bulgaria! Thank you!
Tourism
» Be a reporter: Write and send your article