Bulgaria: Military Parade on the Day of the Bulgarian Army (PHOTOS and VIDEO)
Send to Kindle
@BTA
The Day of Courage and the Day of the Bulgarian Army was celebrated with a military parade in Sofia. On the capital's "Knyaz Alexander I" square, military personnel from all branches of the army marched and heavy military equipment passed by, and combat and military transport planes and helicopters flew in the sky.
The first parade in three years gathered many people in the center of Sofia, as well as many military personnel.
President Rumen Radev congratulated the representative blocks - about 800 military personnel, organized in 7 blocks.
The flag shrines were sprinkled with holy water. "Vodosvet" was serviced by His Eminence Bishop Gerasim of Melnysh - Chief Secretary of the Holy Synod of the Bulgarian Orthodox Church, with the prayerful participation of His Holiness the Bulgarian Patriarch Neophytes.
President Rumen Radev's speech was more aimed at the politicians who take the important decisions for Bulgaria. "Bulgaria has entered dangerous times of war after years of illiterate and selfish experiments with the armed forces", the head of state said in his solemn speech.
"A war is raging in Europe, unprecedented in scale and stake in the recent history of our continent. Bulgaria entered these dangerous times after years of illiterate and selfish experiments with the armed forces. As president and supreme commander of the armed forces, as an officer and commander of the Bulgarian army, I want to state that the development of the armed forces and the war do not tolerate dilettantism and frivolity," President Rumen Radev warned.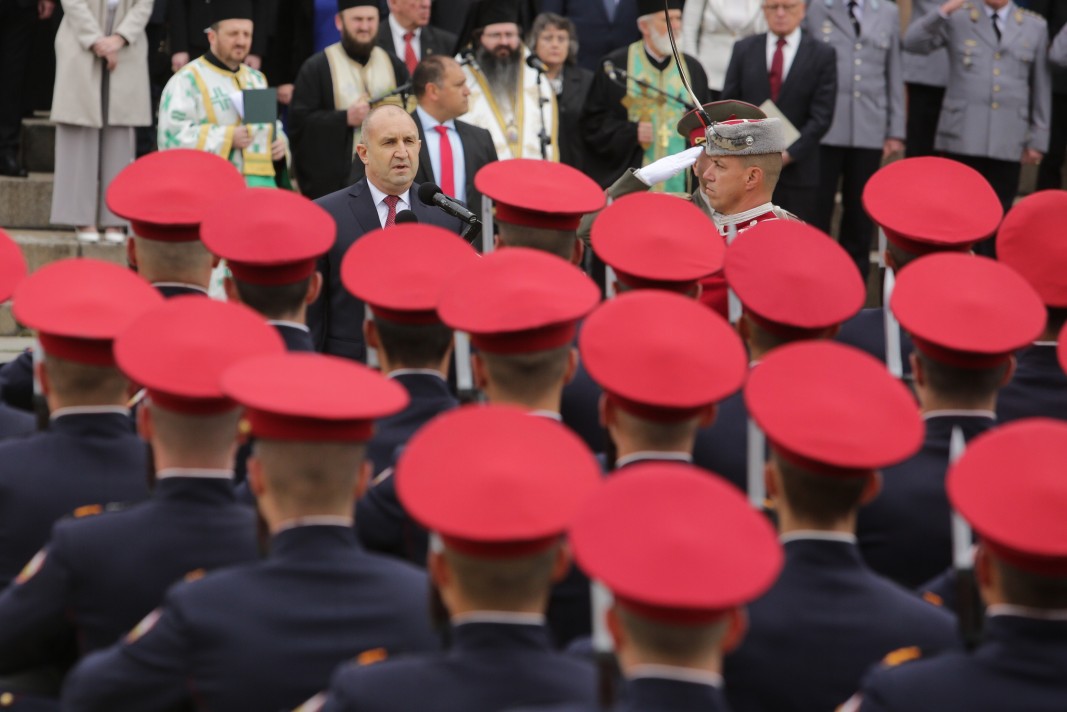 The head of state said that on the day of St. George the Victorious, we celebrate the unity of the people and the army. "We must protect our home and culture", the president also said.
Otherwise, the good weather attracted many people who came to watch the parade, and it was opened with the passing of a Mi-17 helicopter carrying the national flag of the Republic of Bulgaria.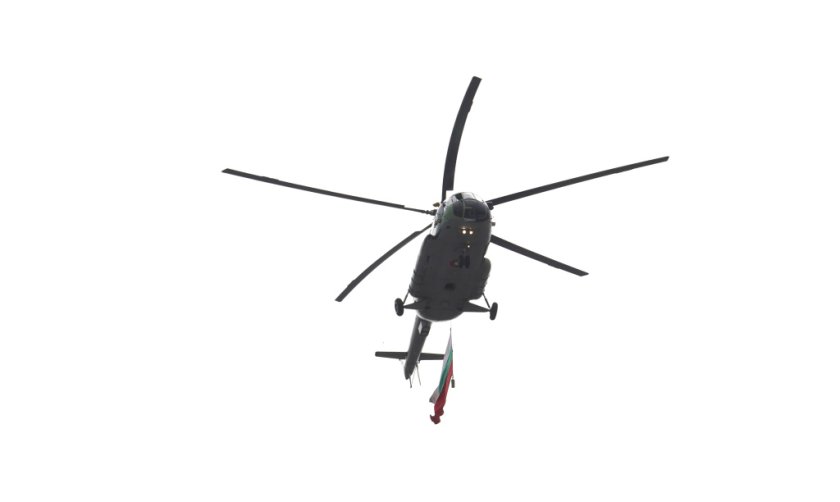 Then, led by the holy flags, the blocks of the military passed through the square, and for the first full parade after the Covid restrictions, there were also helicopters from the "Krumovo" and "Chaika" air bases, training planes, the Spartan transport planes, as well as Su-25 and MiG-29 fighter jets.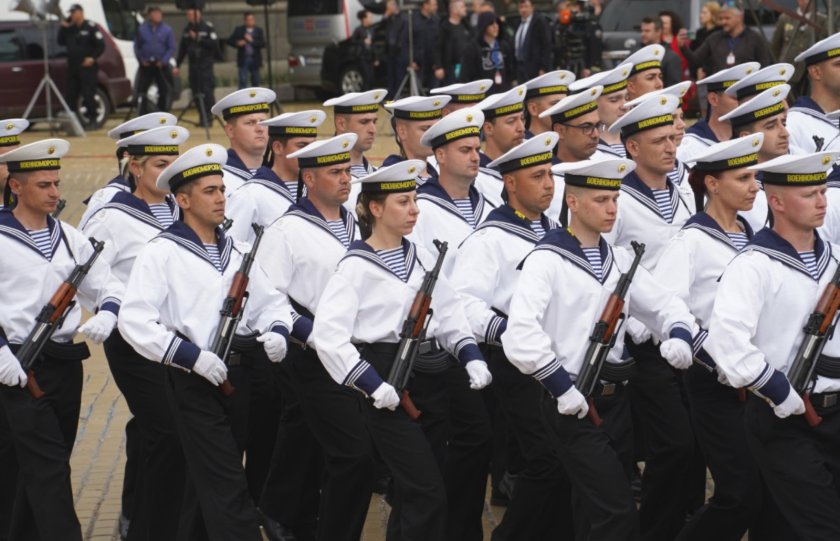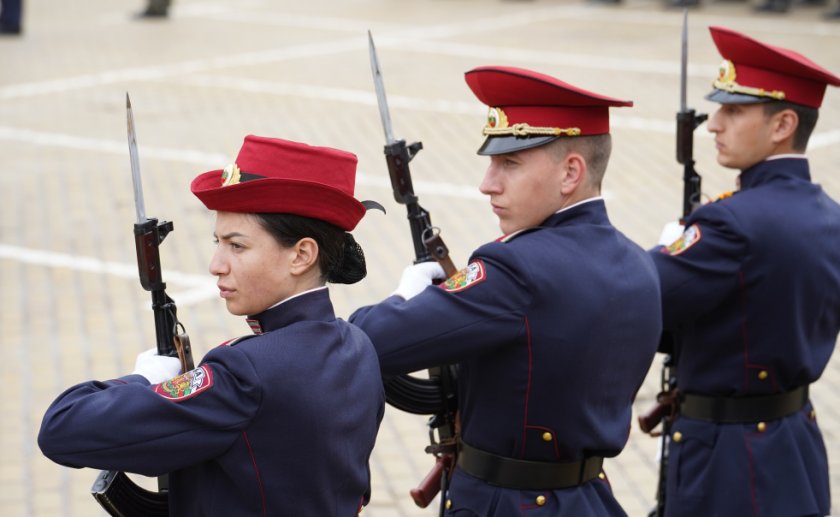 This year, among the ground vehicles in action, there were armored combat vehicles from the NATO battalion group.
At noon, a ceremonial changing of the guard took place in front of the administration building of the President of the Republic of Bulgaria.
St. George's Day festivities in Sofia continue with a special program and free admission to the National Military History Museum.
Follow Novinite.com on Twitter and Facebook
Write to us at editors@novinite.com
Информирайте се на Български - Novinite.bg
/Bulgarian National Radio
We need your support so Novinite.com can keep delivering news and information about Bulgaria! Thank you!
Defense
» Be a reporter: Write and send your article