Bulgarian Folk Dance: The Longest "Horo" in Sofia on International Dance Day
Send to Kindle
On International Dance Day (29.04.), over 1,300 dancers from all over Bulgaria gathered in front of the National Palace of Culture (NDK) and sent a message of peace.
"The longest horo in Sofia" is an initiative of the National Folklore Ensemble "BULGARE" and the Association of Choreographers in Bulgaria, whose idea is that every year the event grows and includes more and more people.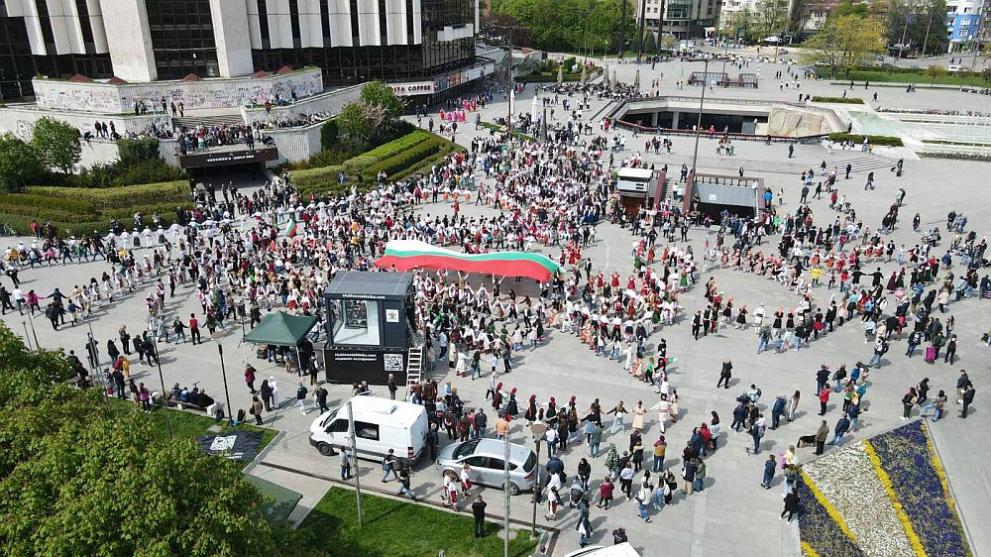 Bulgarian horo dancing is a line dance with asymmetrical rhythm and complex repetitive step patterns. It is an integral part of the Bulgarian culture. Bulgarians have danced horo for hundreds of years, it has been a part of most feasts, celebrations and even mundane everyday moments. But in recent years, for the majority of people, the horo has become a special dance, reserved for weddings and national holidays.
Follow Novinite.com on Twitter and Facebook
Write to us at editors@novinite.com
Информирайте се на Български - Novinite.bg
We need your support so Novinite.com can keep delivering news and information about Bulgaria! Thank you!
Environment
» Be a reporter: Write and send your article