Bulgaria: A Mother and a Child Died in an Accident on the Sofia-Samokov Road
Send to Kindle
Tragedy near the wall of the "Iskar" dam. A car and a truck collided. A 13-year-old girl and her mother died on the spot.
The signal was given at 4:40 p.m. and two ambulances went to the scene. Medical teams pronounced the girl and the woman dead. The father, who was driving, was transported in serious condition to the District Hospital, where doctors will fight for his life.
Traffic in the area is difficult.
The traffic is regulated by the "Road Police" and those traveling in the direction of Samokov are redirected along a detour route Sofia - Bistrica - Zheleznitsa - Kovachevtsi - Belchinski bani.
The District Hospital told the National Television that the driver of the car had a severe hemorrhage in the head. The driver of the truck that hit the car is at the scene in good condition. He was tested for alcohol and drugs.
People who happened to be at the scene immediately after the collision between the truck and the car suggested that the wet pavement was the reason why the truck entered the oncoming traffic and caused this fatal accident.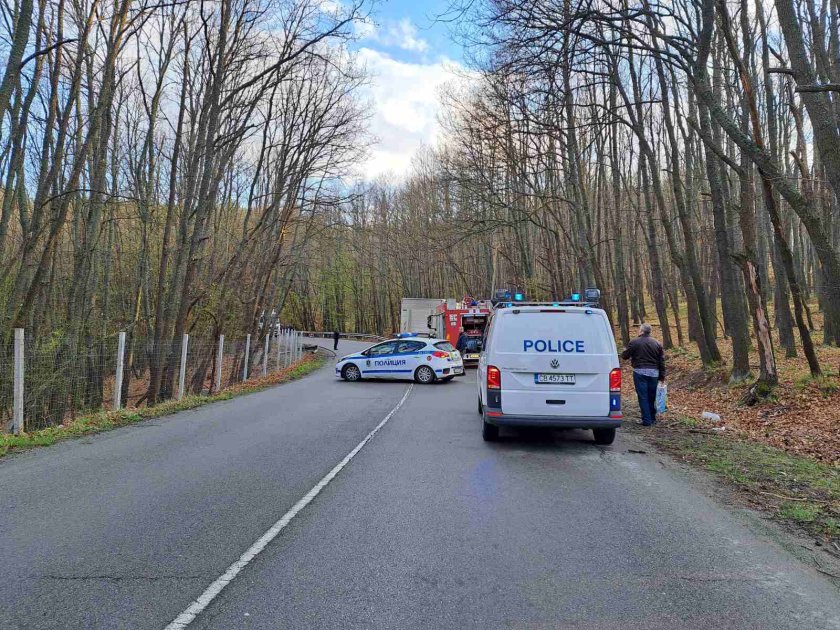 Follow Novinite.com on Twitter and Facebook
Write to us at editors@novinite.com
Информирайте се на Български - Novinite.bg
/Bulgarian National Television
We need your support so Novinite.com can keep delivering news and information about Bulgaria! Thank you!
Incidents
» Be a reporter: Write and send your article