Bulgaria: Minibus with nearly 50 Migrants crashed on "Trakia" Highway, One person Died
Send to Kindle
@Novini.bg
One illegal migrant died in a road accident this morning on "Trakia" highway in the Chirpan area, BNR reported. According to initial information, a minibus carrying migrants had a flat tire and crashed.
One man died on the spot. There are injured people who have been taken to hospitals in Chirpan and Stara Zagora.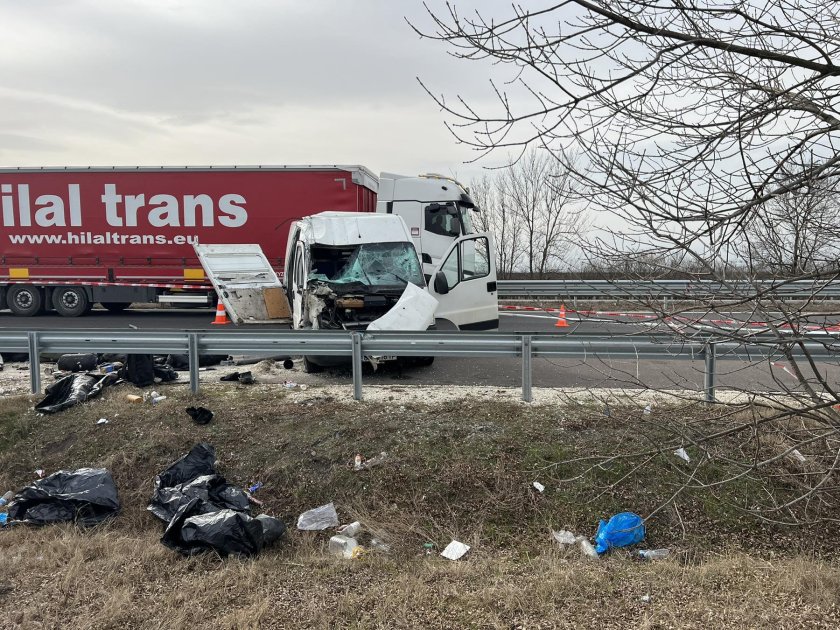 The district prosecutor of Stara Zagora, Dicho Atanasov, told Nova TV that 46 migrants were traveling in the van. He confirmed that there was a death, specifying that 32 people were injured.
According to BTV, migrants from Afghanistan were traveling in the minibus. In front of the media, the director of the University Hospital for Active Treatment in Stara Zagora, Yovcho Yovchev, announced that 30 injured people had been brought to the hospital. Two of them are in serious condition and are put in the intensive care unit of the hospital.
The driver of the minibus fled the scene of the accident and is currently being sought.
The incident comes less than 10 days after the discovery of a truck near Sofia with 18 dead illegal migrants. Dozens of others were hospitalized, and a total of eight people were detained in connection with the case.
Follow Novinite.com on Twitter and Facebook
Write to us at editors@novinite.com
Информирайте се на Български - Novinite.bg
/Dnevnik
We need your support so Novinite.com can keep delivering news and information about Bulgaria! Thank you!
Incidents
» Be a reporter: Write and send your article