Bulgaria: 18 Migrants Died after they Suffocated while Hiding in a Truck
Send to Kindle
@BNR
18 migrants were found dead in a hiding place in a truck on the Sofia Ring Road.
More than 30 people were traveling in the truck. The medical teams that arrived at the scene have confirmed the death of 18 of them. Doctors are helping the victims on the spot.
"Pirogov" hospital announced that some of the injured will be transported to the medical facility.
The director of the Metropolitan Police Kaloyan Miltenov and the city prosecutor of Sofia Iliana Kirilova are traveling to the place.
According to information from BNT, the migrants were supposed to be transported from the area of the Bulgarian-Turkish border to Dragoman and the area of our border with Serbia.
Migrants were detained after a police chase in Plovdiv
11 young men traveling in a minivan, as well as their driver, were detained in Plovdiv this morning. This was announced by the police and the District Prosecutor's Office.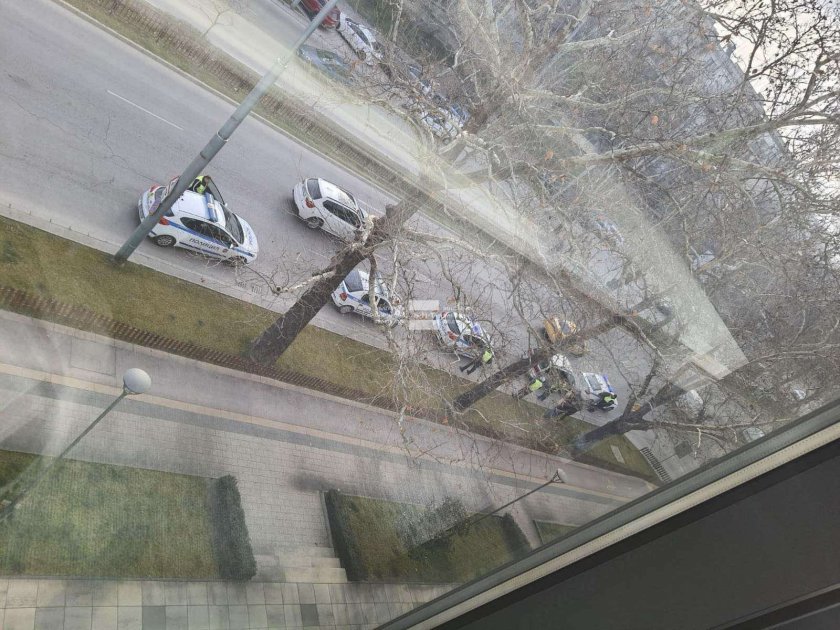 The incident took place this morning at 8:20 a.m. on one of the city's busiest boulevards. A patrol from the 6th Regional Office spotted a minivan in traffic with a darkened rear window and a visibly loaded interior. Officers immediately checked and found that the license plates did not match the vehicle. This gave the police officers a reason to signal for a stop, but the driver did not obey - reported the head of the Ministry of Internal Affairs Plovdiv - Vasil Kostadinov.
The minibus went along two boulevards before the motor patrol stopped it.
Upon checking, the officers found that the car was being driven by a Syrian citizen, and there were 11 other men inside who identified themselves as Syrians.
All individuals are detained at the Fourth District Office, and the driver will be charged. He has a humanitarian status and has an address registration in Plovdiv.
He did not resist the arrest.
Follow Novinite.com on Twitter and Facebook
Write to us at editors@novinite.com
Информирайте се на Български - Novinite.bg
/BNT
We need your support so Novinite.com can keep delivering news and information about Bulgaria! Thank you!
Incidents
» Be a reporter: Write and send your article