Earthquake in Romania was felt in Sofia, Bulgaria (UPDATED)
Send to Kindle
@Pixabay
An earthquake was felt in Sofia around 15:20 p.m. today.
Just experienced a small earthquake in Timișoara, Romania. The lamp has a slight balance in the video. pic.twitter.com/x4CrO8vU6B

— Luca Dezmir (@lucadezmir) February 14, 2023
The European-Mediterranean Seismological Center reported that an earthquake with a magnitude of 5.7 was registered in Romania at 15:16 p.m. local time with an epicenter about 73 kilometers northeast of Turnu Severin (45.17 N ; 23.17 E) and a depth of 10 km.
So far, there are no reports of destruction or injured people.
After the main shock, several aftershocks of lower intensity were also recorded.
And yesterday an earthquake with an epicenter in Romania was felt here in the towns along the Danube.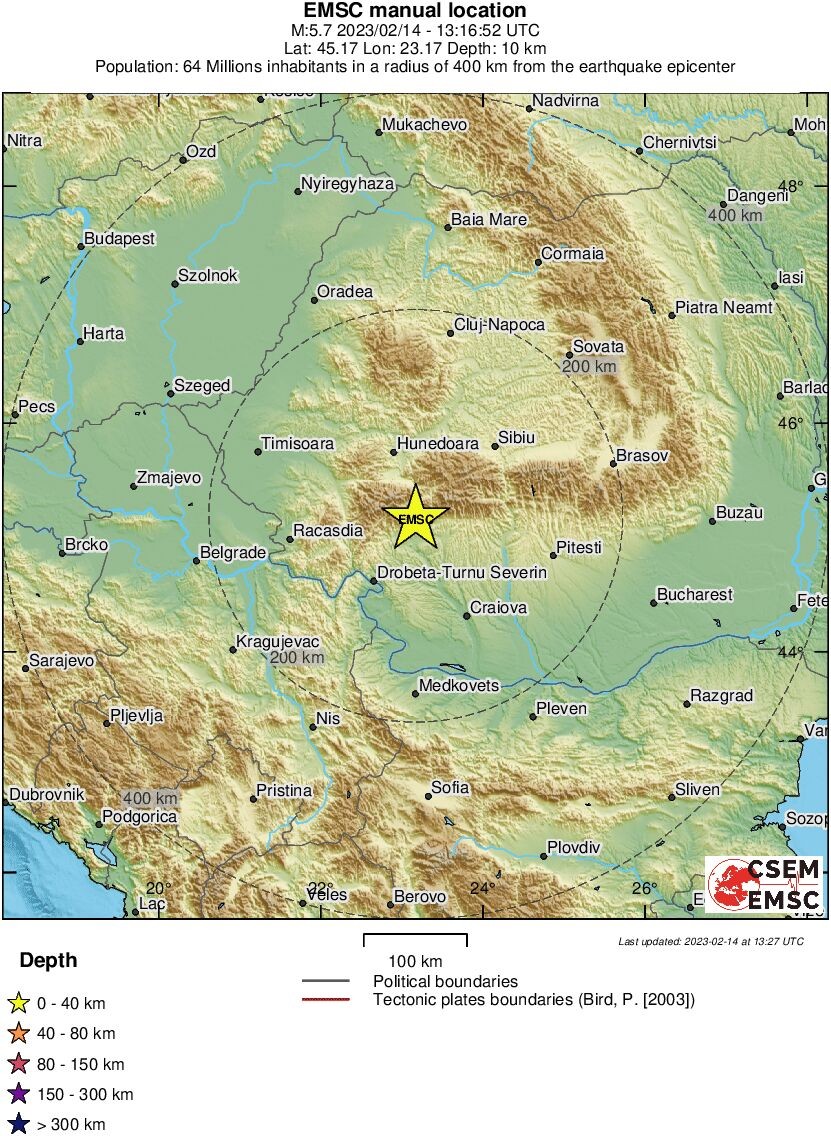 The tremor was also felt in many areas in Bulgaria, including in Sofia - even on the lower floors. Aftershocks measuring between 3.9 and 3.4 on the Richter scale were recorded.
Seismologists from the Bulgarian Academy of Science reported a magnitude of 5.8 on the Richter scale in Romania.
"We have data that the earthquake was felt on the territory of the country - mainly in Vidin, Vratsa, Montana and Sofia," said the seismologist from BAS Assoc. Plamena Raykova.
Follow Novinite.com on Twitter and Facebook
Write to us at editors@novinite.com
Информирайте се на Български - Novinite.bg
/BNR
We need your support so Novinite.com can keep delivering news and information about Bulgaria! Thank you!
Incidents
» Be a reporter: Write and send your article