Bulgarian Rescuers in Turkey Saved a 4-year-old Child and an Elderly Man
Send to Kindle
@BNT
Two lives were saved in a joint operation between the Bulgarian search and rescue unit and local teams. For a 4-year-old child and an adult man, the Bulgarian team was in the right place at the right time. The rescued have now been handed over to medical teams.
Doctor Veselin Yolov, an employee of the Medical Institute of the Ministry of the Interior, who is part of the Bulgarian team in Turkey, had the difficult task of assisting and directly participating in a complex surgical and life-saving intervention.
Thanks to his actions, an injured person was given a second chance to survive.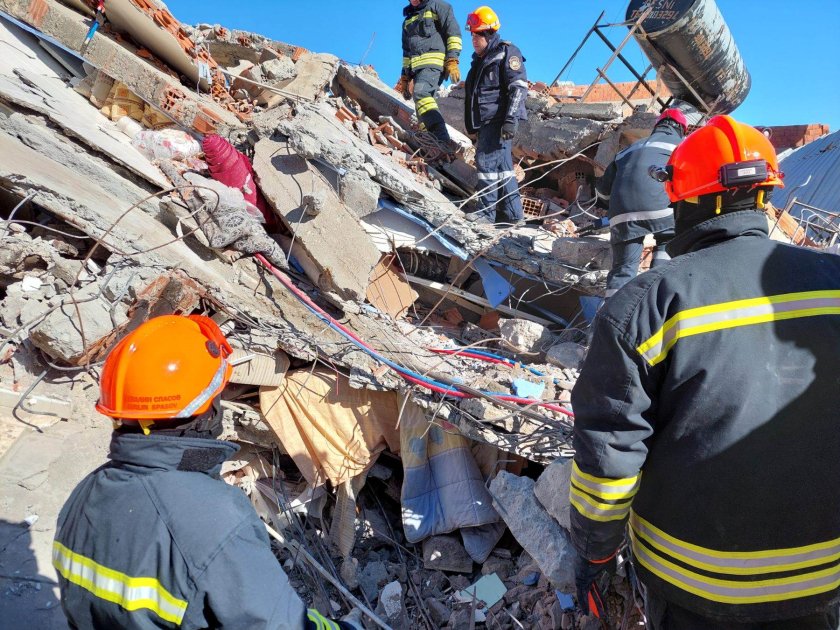 A Bulgarian doctor assisted in an operation under the ruins in the Turkish city of Besni
Bulgarian rescue teams are in the town of Besni, where they are helping in the search for survivors after the earthquake.
About the situation in the city, Inspector Kaloyan Donchev - one of the firefighters in the Bulgarian teams, gave a summary to BNT.
"We worked at 7 sites and managed to pull out two victims from under the rubble. A 4-year-old child and an elderly man. Our doctor was able to help the Polish module by assisting them in a surgical operation under the rubble"
Bulgarian teams work together with Polish colleagues. All through the past night they had all been working in the ruins of a building, under which it was determined that there were most likely living people.
"The exhaustion is serious, we traveled by car over 2,000 km or over 40 hours. After we arrived here, we set up camp and started work almost immediately - we work almost around the clock," said Chief Inspector Dochev.
The rescuers do not live among the local people, their camps are spread out in more remote places.
"However, in the city, wherever we work, the relatives of the victims are constantly around us and there are quite emotional experiences," said head inspector Donchev.
Follow Novinite.com on Twitter and Facebook
Write to us at editors@novinite.com
Информирайте се на Български - Novinite.bg
/BNT
We need your support so Novinite.com can keep delivering news and information about Bulgaria! Thank you!
Incidents
» Be a reporter: Write and send your article