New Triple Coalition? Borissov Open to the Idea of an Expert Cabinet: GERB - BSP after New Elections, DPS Agrees
Politics
|
January 20, 2023, Friday // 12:18
Send to Kindle
@BNT
The leadership meeting organized by the parliamentary group, the receiver of the third mandate to form a government - BSP - began in the National Assembly.
The chairwoman of the Bulgarian Socialist Party Kornelia Ninova talked about management priorities with the leaders of GERB Boyko Borissov, DPS Mustafa Karadayi and "Bulgarian Rise" Stefan Yanev.
As expected, the leaders of "We Continue the Change", "Democratic Bulgaria" and "Vazrazhdane" did not come to the meeting.
At the beginning of the talks, BSP leader Kornelia Ninova stated that the socialists were surprised by the absence of "We Continue the Change" and "Democratic Bulgaria" and described this decision as a "lack of will and desire to deal with the pressing problems".
"Our desire is to talk about how, after overcoming the political crisis, to solve the remaining crises with the full understanding that we are different ideologically and politically and will remain so.
We extended an invitation to everyone precisely because of this desire. We are surprised that the chairmen of 'We Continue the Change' and 'Democratic Bulgaria' are not here. After analyzing the public statements of the parties, we have found four common issues - the laws on the Recovery Plan, Budget 2023, Schengen and Judicial Reform. These priorities have also been declared by the colleagues who are now absent. Obviously, this is a declaration of words only, but lacks will and desire. Whether this conversation will lead to the formation of a government and majorities is another question, but today we are faced with these 4 questions. If there is a desire, a way will be found, if there is no desire, a reason will be found. As a responsible party, we call on you to find a way," Ninova said.
GERB leader Boyko Borissov announced yesterday that his party cannot support or participate in a BSP-mandated cabinet, referring to a decision of the party's congress, but admitted that this could happen in the future in the form of technical or expert cabinet.
"I will talk to colleagues - such a ban, because the BSP has changed a lot - should not be a brake for some kind of technical, expert, programmatic government at some point. Now we have no way to support you, but with our presence we express respect for you", he pointed out.
Going into the meeting, he explained that he viewed the talks as an attempt to restore dialogue.
"I welcome your attempt to talk about how we see things in the coming months. I am convinced that we are going to elections for the fifth time and I am sure that after the fifth one the same thing will be said again, if in a similar format it is not said in advance how and in what way can a working government be structured. It used to be fashionable to talk about the isolation of GERB, today your coalition partners from a month ago - WCC and DB - are gone. Their declaration in the National Assembly was not supported by others, our government, which Prof. Gabrovsky proposed, it did not reach 5 deputies. Why - because this conversation was not held before. Then it would not matter at all in whose mandate, and I am convinced that if we had such a decision, where a government can be made, the president Radev would comply. Wisdom, reason and will did not reach us. You no longer have dividing lines or red lines to worry - the weapon for Ukraine, the F-16 – they all passed, so - what is the problem now," pointed out Borissov.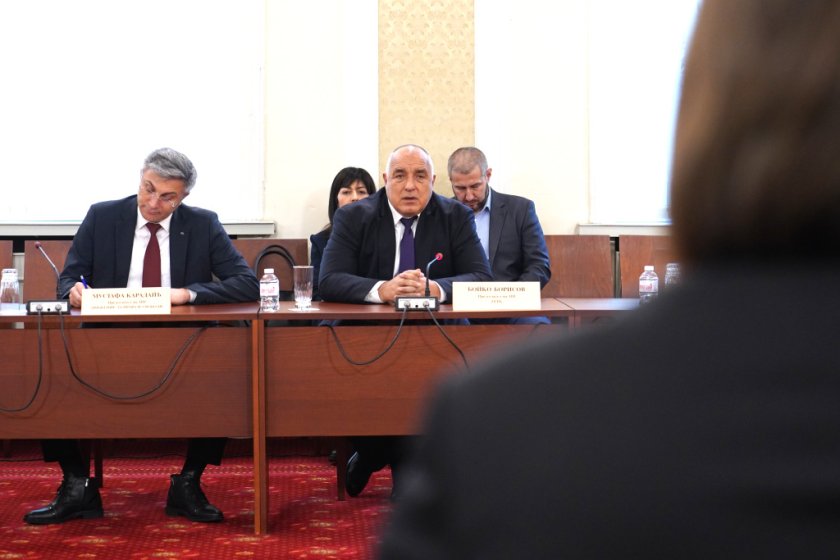 The leader of the Movement for Rights and Freedoms (DPS), Mustafa Karadayi, reminded that the country has various crises, but the resolution of all of them goes through the resolution of the political one. That is why they are calling for dialogue.
"Seeing the behavior of other colleagues, we are most likely going to the next unnecessary early elections. Most likely, two parties will not be enough for a majority in the National Assembly, but even if they are enough, dialogue is still needed, and dialogue with ultimatums is impossible. From this point of view, I welcome what BSP has done and what Borissov has just said. From this point of view, these goals and requests that we are hearing now are good prerequisites that, eventually, after the unnecessary early elections, we will have such behavior that after them to have an opportunity to overcome the political crisis we are in and to have a regular cabinet," said Karadayi.
He called for separating the topics of reform in the judicial system and staffing in the judicial system.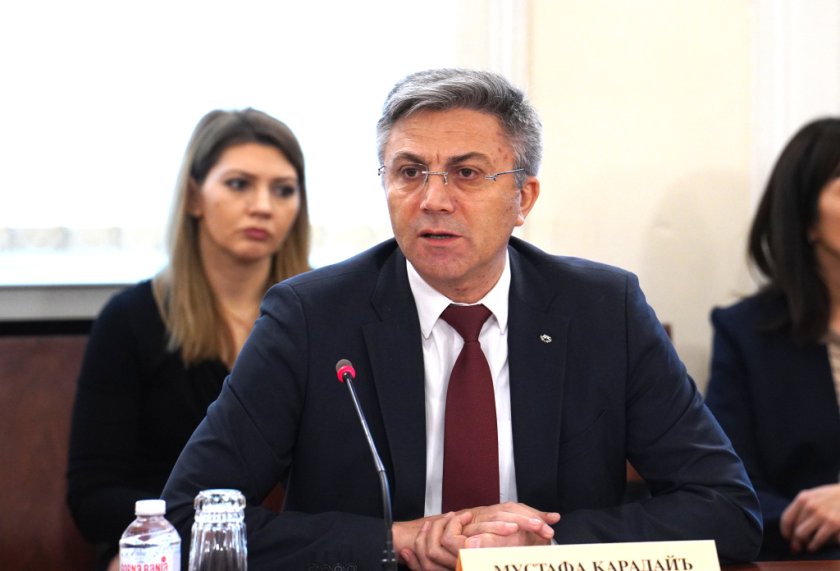 "Without dialogue and interaction, we are unable to offer the necessary solutions," pointed out the leader of "Bulgarian Rise" Stefan Yanev.
"Even if we go to elections, this dialogue is necessary and this is the symbol of political interaction, called to solve problems. One of the solutions is to form a government. My call is to find the necessary arguments here to talk about priorities and politics and about the way of searching for solutions. Because our nuances can be commented on reasonedly and thus solutions can be found. This is our approach - dialogue, dialogue and dialogue again," he pointed out.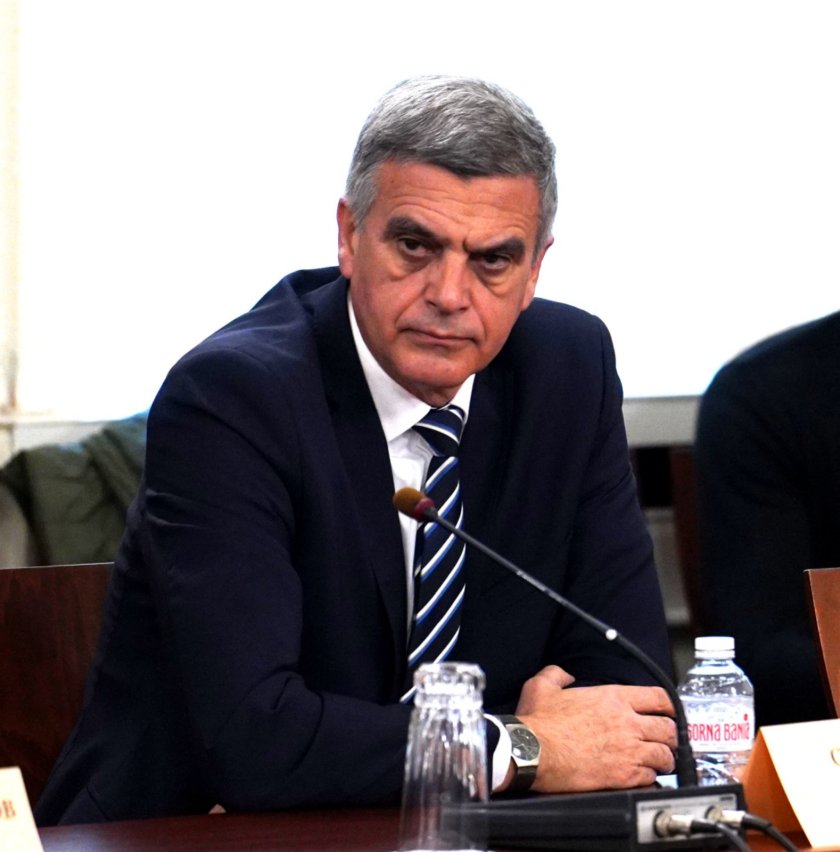 Follow Novinite.com on Twitter and Facebook
Write to us at editors@novinite.com
Информирайте се на Български - Novinite.bg
/BNT
We need your support so Novinite.com can keep delivering news and information about Bulgaria! Thank you!
Politics
» Be a reporter: Write and send your article