Bulgaria: Warning of the Highest Level for Strong Wind in the Vratsa and Montana Regions
Send to Kindle
@BNT
A code red warning is in effect this morning due to strong winds in the Vratsa and Montana regions. According to data from the National Institute of Meteorology and Hydrology, wind gusts reach 30-35 meters per second.
An orange code is in effect for the regions of Sofia, Gabrovo, Veliko Tarnovo and Lovech, Haskovo and Kardjali - there the wind gusts will be between 24-30 meters per second.
Over the past 24 hours, the teams of the General Directorate "Fire Safety and Protection of the Population" have responded to more than 30 signals related to the strong wind in Sofia, Vratsa, Montana, Kyustendil and Pernik.
Half of the signals are from the territory of Sofia, and mainly the messages are about the removal of dangerous objects, fallen trees and branches.
Strong winds can be dangerous for people and cause significant material damage, remind the General Directorate.
Safety tips in case you are in a situation with strong winds:
If you are at home and a strong wind or tornado occurs - close the doors and windows tightly. Strong winds mainly affect roof structures and upper floors. If necessary, go down to the basement of the building and turn off the electricity, water and gas.
Do not stay outdoors because there is a risk of injury from falling objects.
If you are far from home, enter a public building, go under, seek safe shelter.
If you are on the road, stop the vehicle in an open area, away from power lines, trees and overhanging rock masses. Seek shelter.
If you are in the field or in the mountains, take the lowest possible places until the danger has passed.
Vratsa has declared a partial state of emergency because of the strong winds
At the moment, wind gusts in the city are over 130 km/h. Due to the damage caused, the Crisis Staff of the Municipality of Vratsa declared a partial state of emergency for the territory of the city. If necessary, populated areas of Vratsa that have serious damage to the infrastructure will also be included, the municipality announced.
More than 50 damage reports have been submitted to the hotline. The damage is most serious in the city, where there are fallen and uprooted trees, damaged parts of roof structures and facades of buildings, broken power lines, broken shop windows and household waste containers. There are power outages in places in the neighborhoods.
On the territory of populated areas, wind gusts are significantly weaker, and there is no electricity supply in the villages of Chelopek, Pavolche, Lyutadzhik and Beli Izvor.
In the districts of "Bistrets" and "Kulata" there are broken power lines.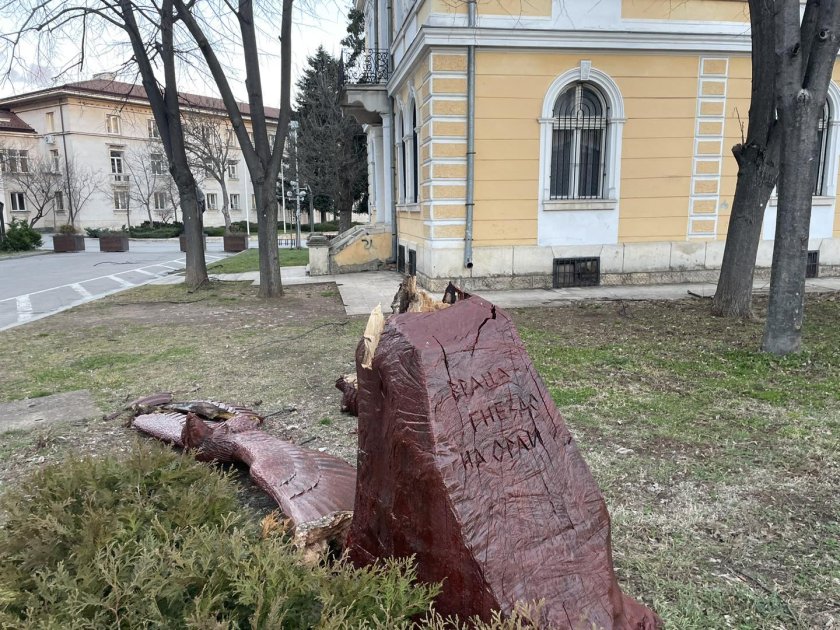 Follow Novinite.com on Twitter and Facebook
Write to us at editors@novinite.com
Информирайте се на Български - Novinite.bg
/BNT
We need your support so Novinite.com can keep delivering news and information about Bulgaria! Thank you!
Incidents
» Be a reporter: Write and send your article