"We Continue the Change" discussed their Declaration of Priorities - Which Parties will Support it?
Politics
|
January 3, 2023, Tuesday // 16:23
Send to Kindle
@BGNES
"We Continue the Change" held a meeting with the parliamentary parties in connection with obtaining the second mandate and the national priorities for forming a government. BSP, "Democratic Bulgaria", "Bulgarian Rise" and "Vazrazhdane" came to the meeting. BSP said "no" to the proposed declaration, "Democratic Bulgaria" said that they would rather support it, and "Bulgarian Rise" has not yet made a decision.
"Let's see where the lines are that we can cross and which we can't, so that we can prepare a common document," said Acad. Nikolay Denkov at the beginning of the meeting.
According to him, there were no talks with anyone regarding personnel, but only about the principles of a possible cabinet.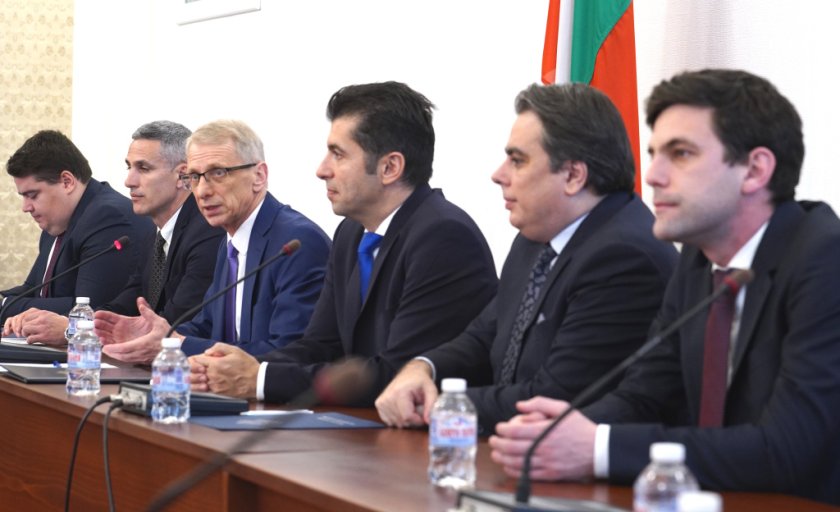 "There must be strong political support and each person must be an expert. Today we have two goals: To see if we have agreement on the text of the draft decision. If something new is proposed, it can be included. This must end today on this meeting. We made every effort to hear the different points of view. The invitation was to all political forces, there are no preferences," commented Nikolay Denkov.
Kristian Vigenin from the Bulgarian Socialist Party (BSP) stated that Bulgaria needs a regular government and political stability.
"You cannot try and make government for the sake of the government itself, on the basis of unprincipled compromises. The executive bureau of BSP and the leadership of the parliamentary group examined the proposed project with priorities. We positively evaluate the desire of 'We Continue the Change' to create an environment of dialogue, with reflected priorities of the parties, including BSP. Our participation is an expression of goodwill," said Vigenin.
In his words, the left shares the main goals: Development of a competitive economy, energy independence, reduction of inequalities.
"There are also proposals on which we do not agree. At this stage they cannot be corrected. The nature of the draft decision was also changed. Discussing today in the Executive Bureau, a formula for a minority government was launched - it seems to us that one such formula will make the government dependent on accidental majorities. Today, there are no formations that are practically a majority. BSP will not support the proposed draft decision, but we declare our readiness to conduct a dialogue," said Kristian Vigenin.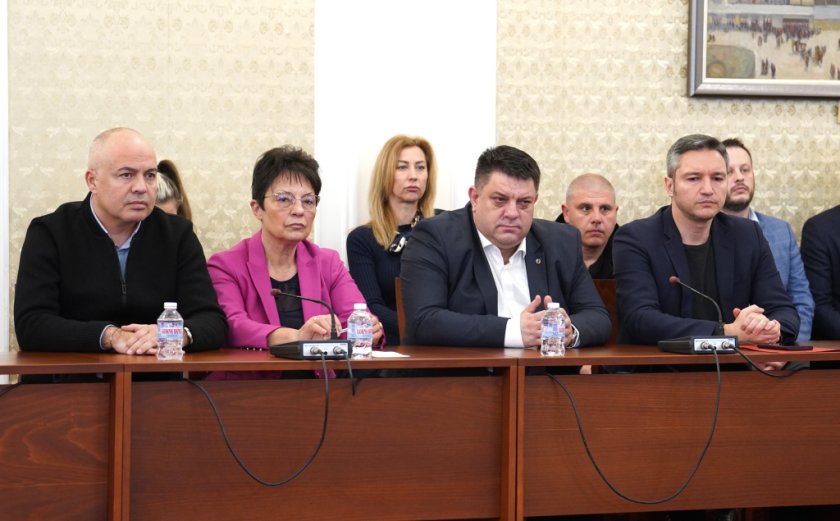 Hristo Ivanov from "Democratic Bulgaria" commented that this is a serious political document that can be a basis for moving forward.
"I express concern that political formations that are systemic are not here. We believe that this document is a form for the formation of a responsible government. We take into account what BSP said, but we must understand that a cabinet, if it comes to such a will be dependent, as Mr. Vigenin said, on majorities. Our attitude is to support you in specifics," stated Hristo Ivanov.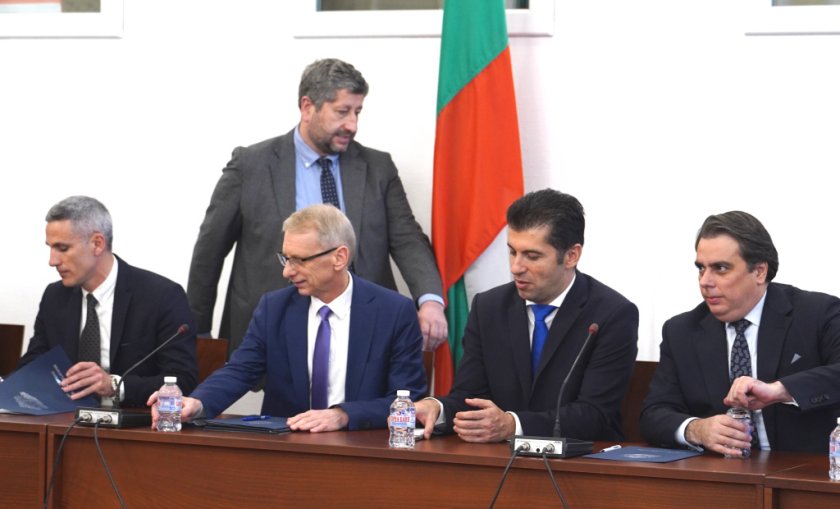 Alexander Nikolov from "Bulgarian Rise" stated that the main priority of the party is to form a regular cabinet that will guide the country through the crises, Schengen and the Eurozone.
"In order to achieve these goals, we believe that a stable parliamentary majority is necessary, which does not just have 121 votes, but can make clear commitments. We will familiarize ourselves with the declaration and its content, we will still discuss. Like BSP, we we have reservations regarding some of the texts. We will clarify our position by Friday. The issue of the legal nature of the proposed document is important. How much is it a framework and how much will it be binding," said Alexander Nikolov.
"Bulgarian Rise" assessed that there are good proposals in the economy and finance section, but it is not clear how they will be implemented.
"We believe that this declaration provides a basis for starting conversations. We should refine and find those texts that would ensure a majority that would not just support a cabinet, but lead society through the crises. Let's declare a majority and individuals who are ready to take responsibility," Alexander Nikolov also said.
"Here are the parties that are expected to get the third mandate. We do not hold to the legal form of a draft decision. It could be a declaration. If we want it to be related to the second mandate, it should be voted on by the end of the week," said Nikolay Denkov.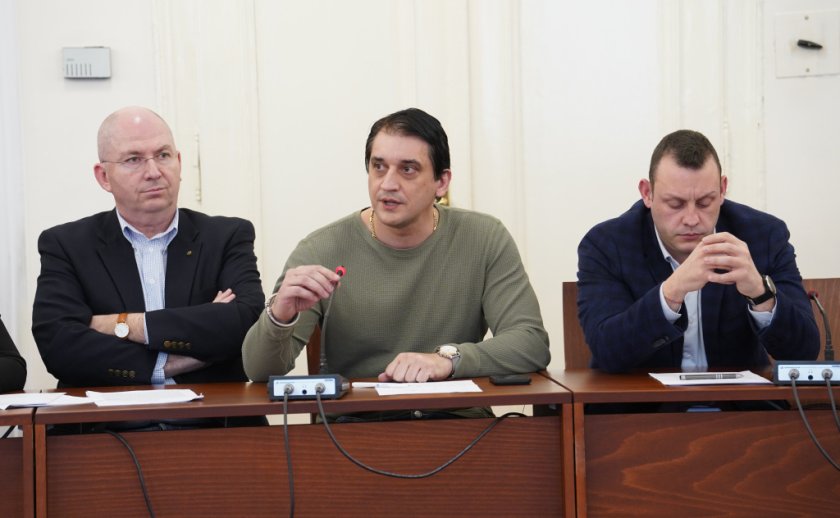 Follow Novinite.com on Twitter and Facebook
Write to us at editors@novinite.com
Информирайте се на Български - Novinite.bg
/BNT
We need your support so Novinite.com can keep delivering news and information about Bulgaria! Thank you!
Politics
» Be a reporter: Write and send your article